Bifold doors are becoming increasingly popular amongst our customers – a fantastic way to bring the outside in whilst adding a sense and sophistication to their home in London. Here's 4 reasons why they are fitted right by Aim windows every time.
We take care of the smallest details to install bifold doors perfectly every time
Delivering unrivalled quality and attention to detail, we take care of even the smallest of elements. From ensuring an airtight weather seal to making sure that the bifold doors open in the way that you would like, we take great care in providing our customers with the confidence that they will have no problems in the future.
Come to see the bifold colours and styles up close so you make the best choice for your home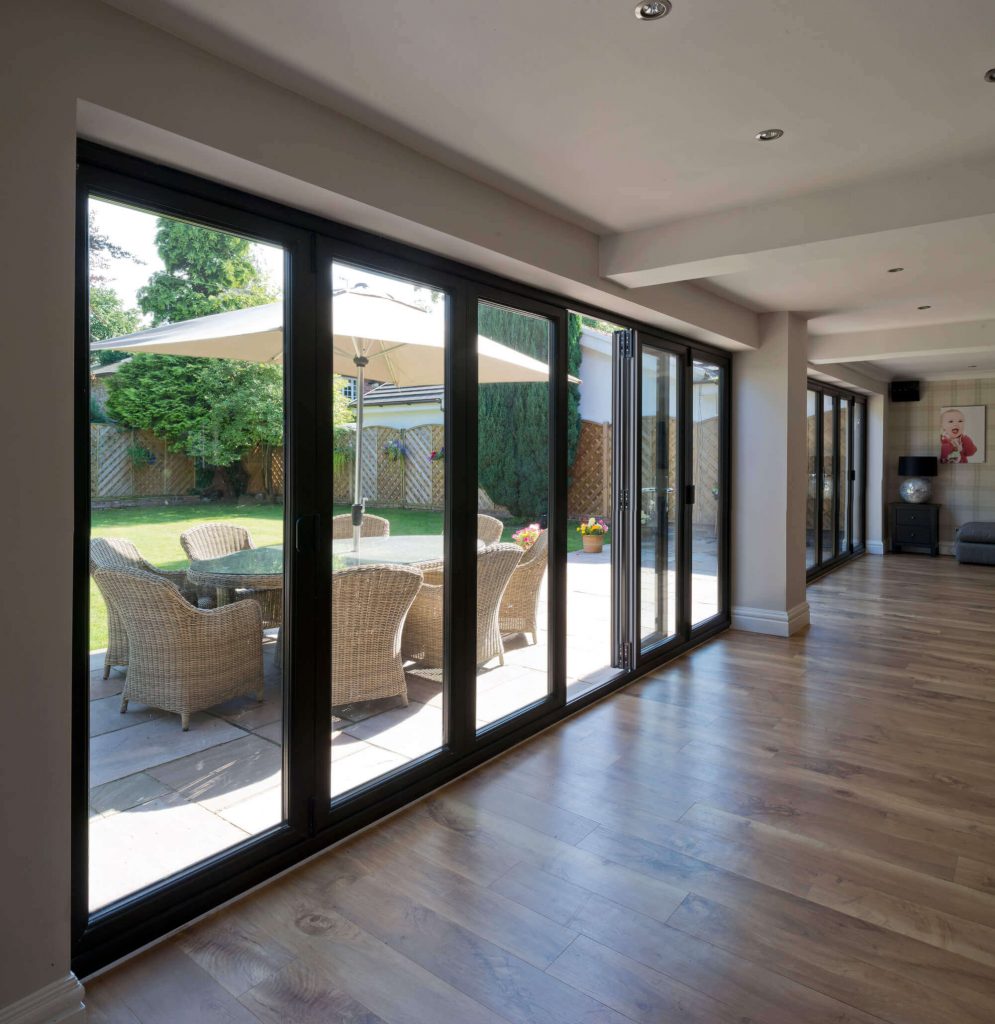 Dedicated to breaking down the myths of the glazing industry and providing you with the best advice, come and visit our showroom based at Poplar Business Park. When you visit our substantial double-glazing showroom, you'll receive the warmest of welcomes and unrivalled expertise from our team of specialists who will talk you through all you need to know about bifold doors.
We'll take the opportunity to talk you through our full colour range, covering our top colours for aluminium bifold doors such as White, Anthracite Grey and Black, although they are also available in any RAL colour. We also take measurements from you so we can advise the most suitable size. Whatever your personal preferences and tastes, we guarantee we can create bespoke bifold doors for you no matter what.
Confidence that your bifold doors are fitted by local experts
Here at Aim Windows, we pride ourselves on offering the complete package to meet and exceed our customers' expectations and requirements. From the initial project meeting to final installation and guarantee, we deliver honest impartial advice to make sure our customers can make the most informed decision.
And unlike most of our competitors, we don't employ subcontractors. This means you have complete peace of mind that your bifold doors will be installed by a highly skilled Aim Windows employee who is committed to providing the best service possible.
We know the importance of meeting security standards (PAS 24 & Part Q)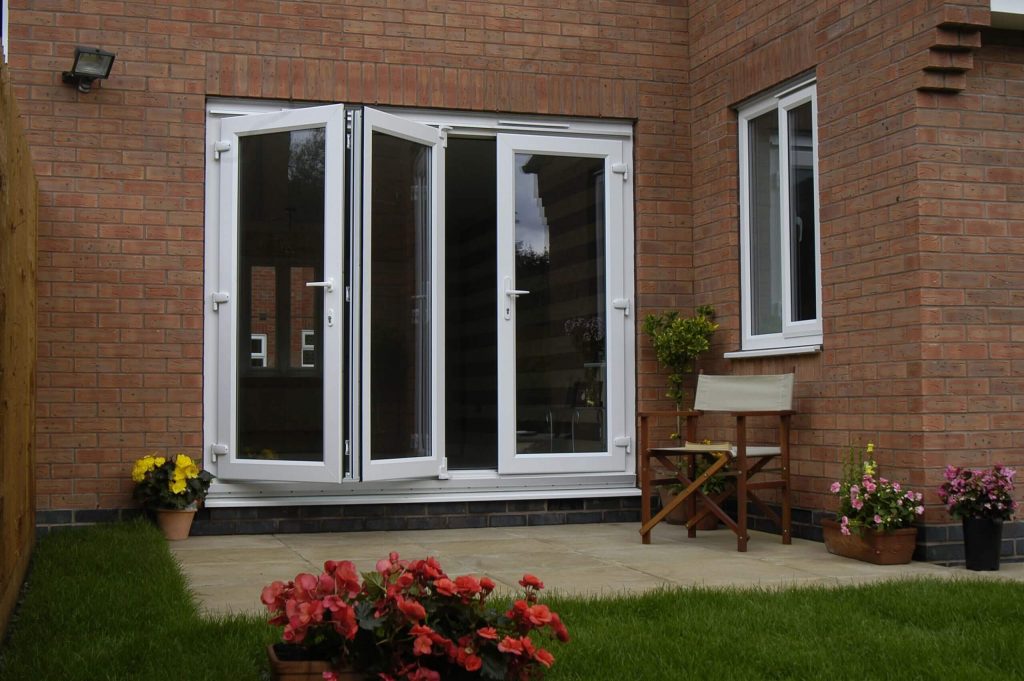 Particularly relevant for new-build developments, it is vitally important that your bifold doors are approved for Document Q of the UK Building Regulations and the PAS 24 security standard to ensure that they can withstand an impromptu attack by an opportunist burglar.
As homeowners too, we understand that it is so important to keep our family and loved ones safe. This is why our team of experts will explain the PAS 24 security standard to you and guide you through the process.
Offering seven of East London's favourite door styles, our bifold doors open a world of possibilities in a single statement
You can rely on Aim Windows to install your bifold doors correctly! Custom-made to your property and your unique sense of style, they are available in premium, ultra-slim aluminium frames. Combined with the latest double glazing, our low-maintenance yet long-lasting bifold doors look great in any setting and complement existing aluminium windows and doors with ease.
Contact us today by emailing info@aimwindows.co.uk or alternatively, give our specialists a call on 0207 537 0852 and let us help you transform your home.
Read our related blogs:
Our top colours for aluminium bifold doors
4 key elements that make the Smarts aluminium bifold doors superior
What are the main differences between our Rehau and Eurocell uPVC windows?