Looking to let some light in with additional external doors? At Aim Windows we house a range of styles from French doors, slide and pivot glass doors, sliding patio doors and bifold doors in London. But how do you know which one is best suited for you? This helpful article explores the differences and similarities between our two most popular types of doors: sliding doors and bifold doors.
Price
Sliding Doors
Bifold Doors

Consisting of just two panes of glass our sliding doors are a cheaper alternative that still ooze elegance and can be more accommodating in smaller spaces.
Installation can be more challenging because installers will need to create a raised lip to build the foundations which may incur extra costs.

Price is determined by the number of doors leaves you require and the dimensions of the space. Typically ranging from 2-7 panes.
Will pay for materials per leaf.
This is typically the most expensive type of external door on the market because you're
getting a bespoke design that doesn't hold back on quality and appeal.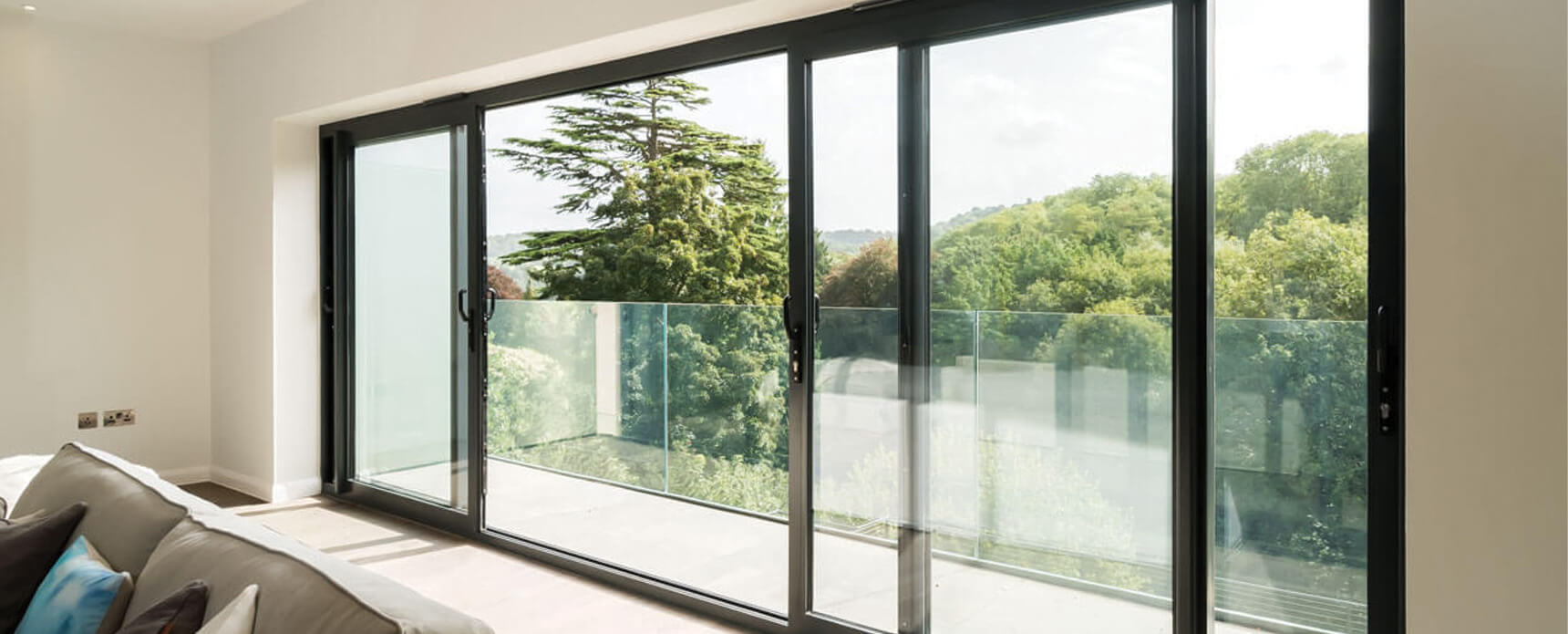 Aesthetic and Usability
Sliding Doors
Bifold Doors

Allow access too garden space where previously none existed.
Although frames are larger than bi-folds, in comparison to typical patio doors, sliding doors are ideal for viewing your space due to frame sizes being thin.
Adjustable opening degrees. As they're not side hung you can open sliding doors partially, which can be a great source of ventilation.

When opened, bi-folds deliver uninterrupted, expansive panoramic views in your outdoor space.
Bi-folds provide a seamless transition between your indoor and outdoor areas.
Excellent source of natural light ingress.
Door leaf configurations are fully customisable. Have yours open inward, outward or even in the middle!

Material & Colour
Sliding Doors
Bifold Doors

Available with double glazing our sliding doors create a long-lasting feature within your home and are available in an extensive range of uPVC door colours including: metallic, textured and even dual colour frame options to meet all expectations.
All our sleek sliding patio doors are purchasable in cost-effective uPVC and slimline aluminium frames to reduce obstructed vision.

We have a limitless RAL colour palette for your bifold door colours and life like woodgrain imitation finishes suit any property style and desire.
Available in uPVC or superior aluminium frames which is ideal for those with picturesque garden views.

An exquisite range of sliding and bifold doors in East London
If you're looking to integrate your internal and exterior space look no further than our glorious range of doors at Aim Windows. We stock only the finest aluminium range and have other products such as windows and conservatories to view at our showroom in Poplar. Get in touch today to book in a visit by contacting us on 0207 537 0852 or send an email to info@aimwindows.co.uk and we'll respond to you as soon as possible.