Roof lanterns are an excellent addition to any home, especially if you are in search of more natural light. Not only do they provide an increase in light, but they can also provide some stunning aesthetics for London properties.
What is a roof lantern?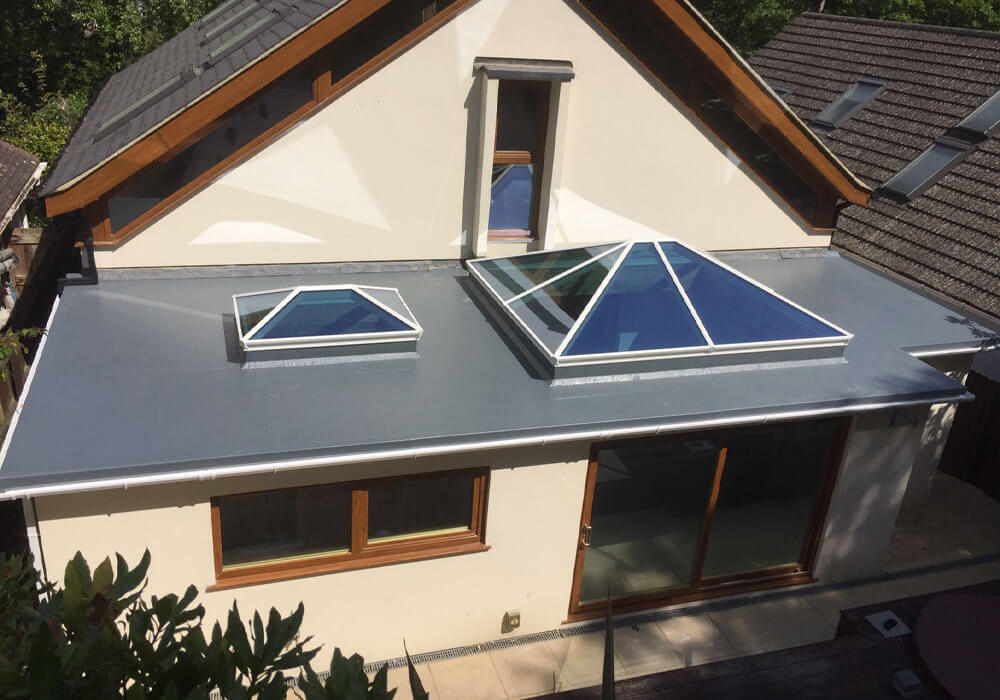 The idea behind a roof lantern is centred around the idea of providing an influx of natural light into a building or home. It is chiefly a glass-based structure that is located atop a flat roof. This allows a considerable amount of light into the room sitting directly below.
They can also help to make a room feel bigger. This is because the room's head height is increased through the design of the roof lantern.
Known to be first utilised back in the Victorian era, roof lanterns are often found as an architectural feature of older, more traditional properties. That is not to say, however, that they are limited to just those types of homes.
That is due to contemporary designs allowing for a much smaller amount of framing, allowing them to seamlessly fit into modern homes. As well as superb levels of energy efficiency, roof lanterns can also add value to a property.
Are roof lanterns a good idea?
As far as we are concerned, the answer is certainly yes. Roof lanterns have a wide range of benefits that will have London homeowners considerably interested. As mentioned before, there will be brighter rooms because of the natural light flooding in through the roof lantern and the potential to enjoy some brilliant sky views as a result.
At Aim Windows, we install roof lanterns from both Korniche and Atlas. The Korniche range has a host of benefits and is one of the strongest available, able to support maximum glass sizes without the need for extra rafters.
The aluminium material used in the design is responsible for the strength of the roof lanterns, along with the ability to deliver superb aesthetics and thermal retention.
Such aesthetics are aided by the fact that there are seamless joints coupled with no visible fixings throughout the design. Not only that, but they are also weather-resistant and low maintenance. Korniche roof lanterns are perfect if you are looking for a modern take on the classic Victorian-style lantern roofs.
The Atlas range is another incredible option if you are looking for top-tier performance. There is a unique design to the roof lanterns, with a slim profile made from strong yet lightweight aluminium. The subtleties of the designs are perfect for London homes, with sightlines kept low to ensure that the glazed structure of the roof will not dominate. The Atlas range is also one of the most thermally efficient available and its minimalist contemporary designs are available in a multitude of colours.
Roof lanterns for your London home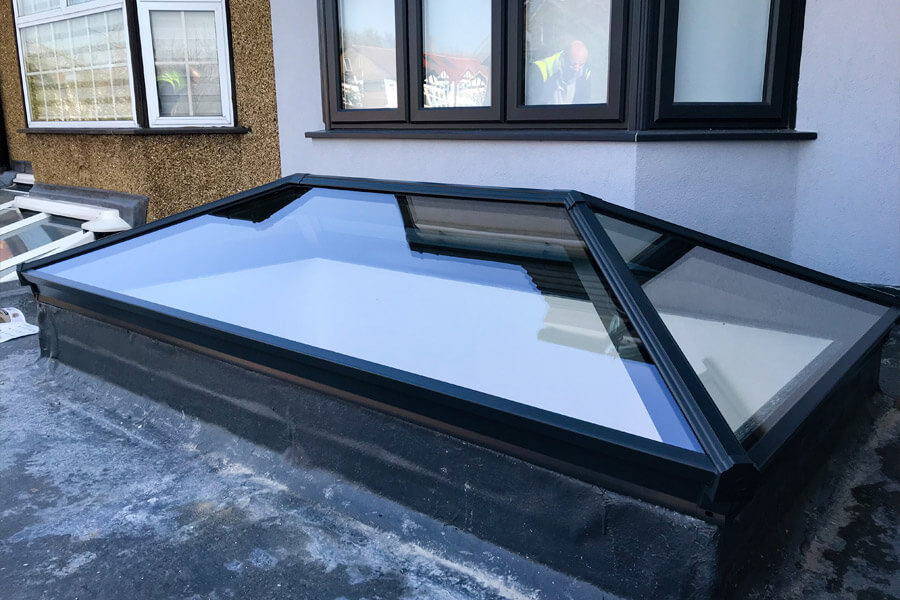 There are a number of different styles of roof lanterns available. Rectangular roof lanterns are great if you have an open-plan room in your home or a certain stretch, able to fit along the whole length of a room.
Square-style roof lanterns are a good alternative to the rectangular offerings, able to perhaps isolate a particular area such as a staircase or a bathroom.
For something a bit different, you could choose to incorporate an octagon-shaped roof lantern into your property. These can help to give a sleek, traditional aesthetic with light pouring in from multiple angles. Finally, you can double or triple up on your roof lanterns if you have more than just the one individual area that you would like to specifically isolate.
Transform your London home by installing a roof lantern with Aim Windows
If you are looking to install a stunning new roof lantern in your London home, then Aim Windows is the place to come. We install a fantastic range of roof lanterns, as well as other home improvement products such as bifold doors, casement windows and Victorian conservatories. Contact us today on 0207 537 0852 or visit our East London showroom.