Bifold doors are an incredibly popular option for East London homes, thanks to a host of benefits that they provide. There are also a number of different materials that are available when it comes to the designs of bifold doors. The main materials used for bifold doors are aluminium, uPVC and timber. All three have their advantages, but which is best?
Aluminium bifold doors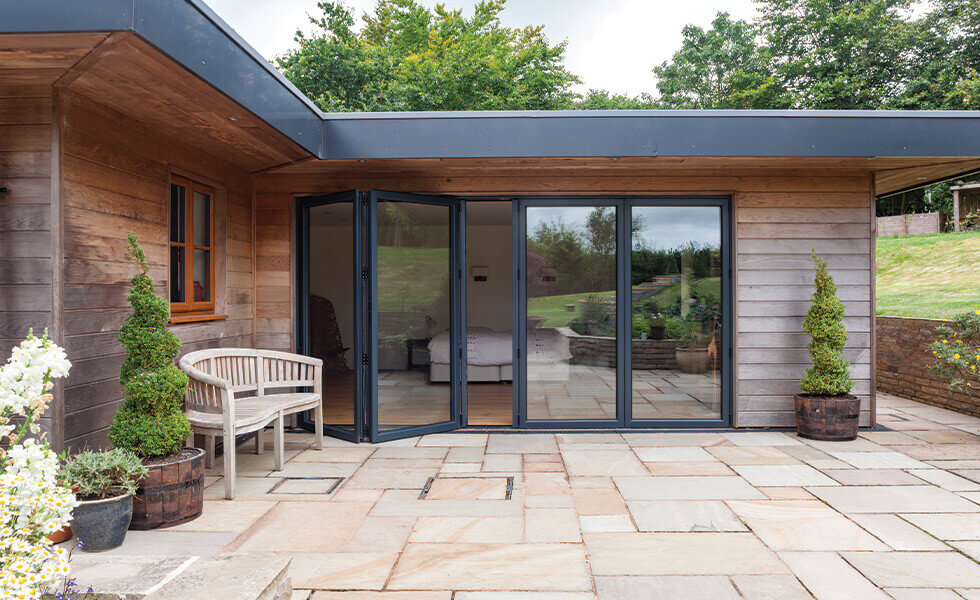 One of the more popular choices when it comes to materials for bifold doors is aluminium. This is in large part thanks to its inherent strength, which makes it ideal for back doors. The strong properties of aluminium mean that bifold doors can be designed with slimmer sightlines than other materials.
As a result, there is able to be more glass incorporated into the designs, which in turn allow for a flood of natural light. Also, since aluminium is an extremely strong material, it is significantly durable.
Many aluminium bifold doors are coated with a powder that helps to create a finish that will struggle to fade or crack over time. Not only that, but aluminium is a very low maintenance material and will typically only need minor upkeep in order to enable the doors to keep their aesthetic appearance.
UPVC bifold doors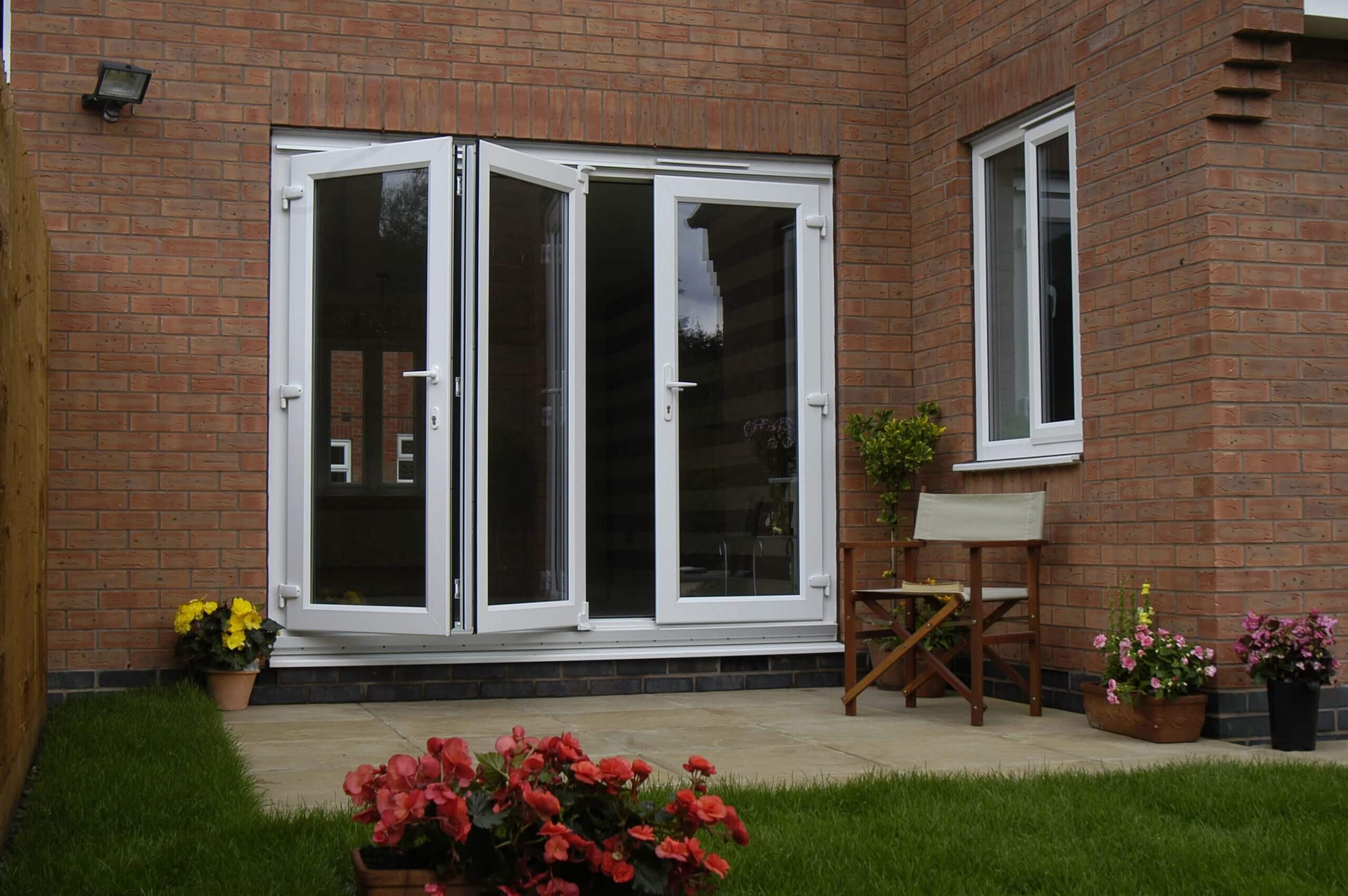 Arguably the best budget-friendly material for bifold doors, uPVC certainly has its merits when it comes to value for money. Like aluminium, uPVC is a very low maintenance material and will just need an occasional wipe down to keep it looking fresh.
UPVC is also a good thermal insulator and can assist in increasing the energy efficiency of the house. However, despite being available in multiple colours and finishes, the outward appearance of uPVC bifold doors can sometimes reflect their price.
Their structural strength doesn't often hold up in comparison to aluminium, for example.  This can lead to designs not being able to incorporate as much glass as their aluminium equivalents.
Timber bifold doors
Timber is somewhat of a double-edged option, in the sense that it has some truly great properties and advantages, but also some that may put some homeowners off. As a material, timber is a classic option and one that lasts an incredibly long time, as well as being sustainable and eco-friendly.
Wood is one of the best materials for traditional properties and can also lend itself to modern homes because of its natural beauty. However, timber in itself can be tricky to maintain. Wooden bifold doors will often have to be repainted and recoated in order to keep up their aesthetics, generally every few years. Timber has also been known to have problems with warping and splitting, though modern designs can often limit this issue.
Which material is best for bifold doors?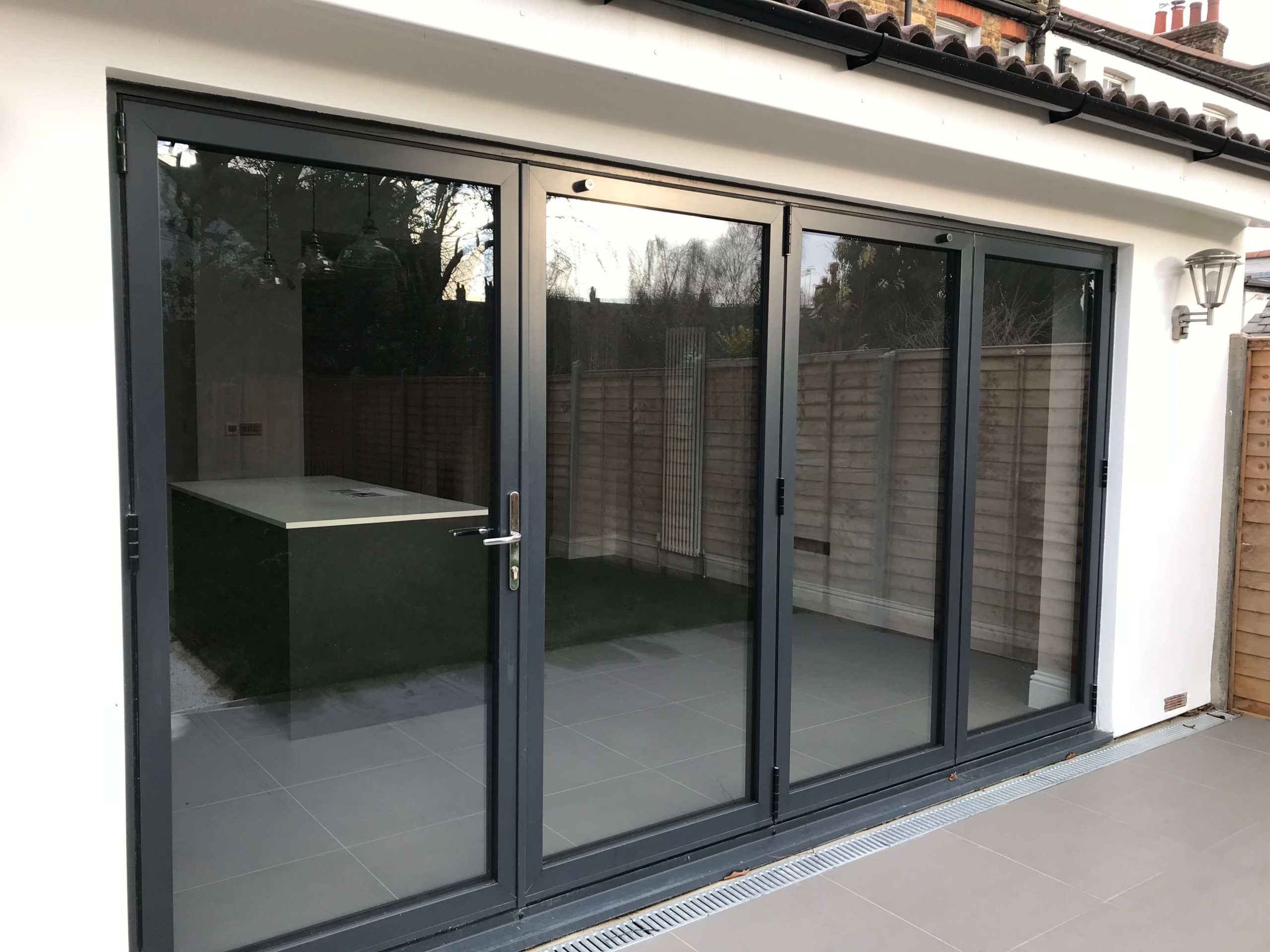 This will typically depend on your situation and preferences. However, aluminium is certainly one of the best options when it comes to bifold doors. This is because their properties fit perfectly with the purpose of bifold doors.
Their strength allows for designs that help to produce floods of natural light and some potentially stunning views, as well as fantastic durability and lifespan.
Open up your East London home with stunning bifold doors from Aim Windows
At Aim Windows, we install Smart Aluminium bifold doors that create a host of benefits for homeowners in East London. If you want to enhance your property with a set of beautiful bifold doors then contact us today via our online form or give us a call on 0207 537 0852.