One of the most popular back door options of the past few years, bifold doors present a modern choice for homeowners in East London. There are, though, some bifold doors alternatives if required when it comes to aspects such as property type or the amount of space available.
What are the benefits of bifold doors?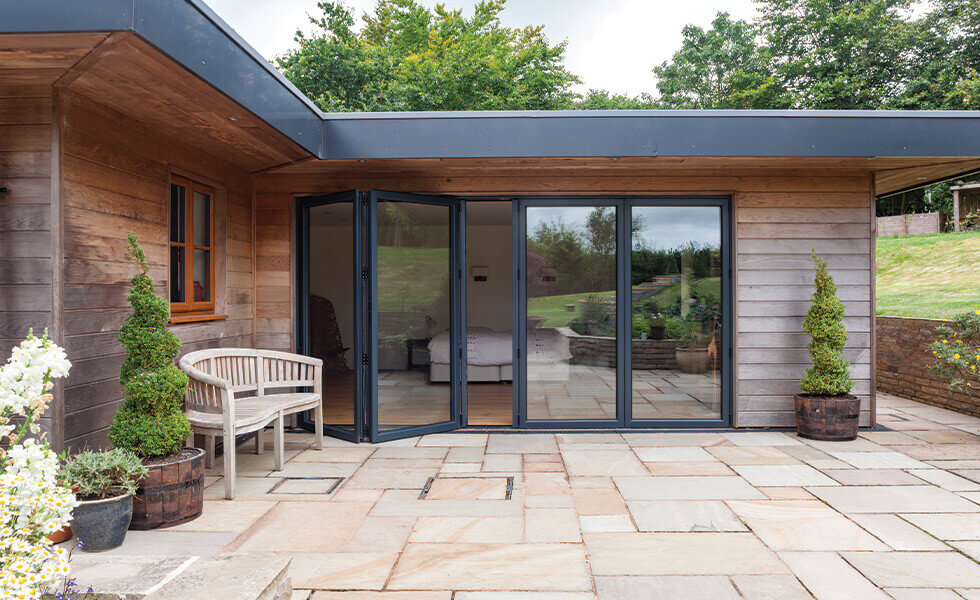 One of the main benefits that bifold doors provide is the significant increase in natural light. Through their strong glass-based design, they are able to illuminate the exterior of your property and ensure that any gloomy spaces are flooded with additional light.
Our aluminium bifold doors add another dimension to the typical advantages that the style offers. Aluminium is one of the strongest materials available and, as a result, allows for some very slim designs. In turn, there is more room for glazing and space.
With aluminium in particular, the natural strength also lends itself to providing increased security as well as general durability. Thermal efficiency is also a plus point for bifold doors, with our selection featuring U values of up to 1.5W(m2K) and impressive thermally broken aluminium profiles. There is, of course, the aesthetic appeal that bifold doors offer is often second to none.
Sliding patio doors for small, terraced houses in East London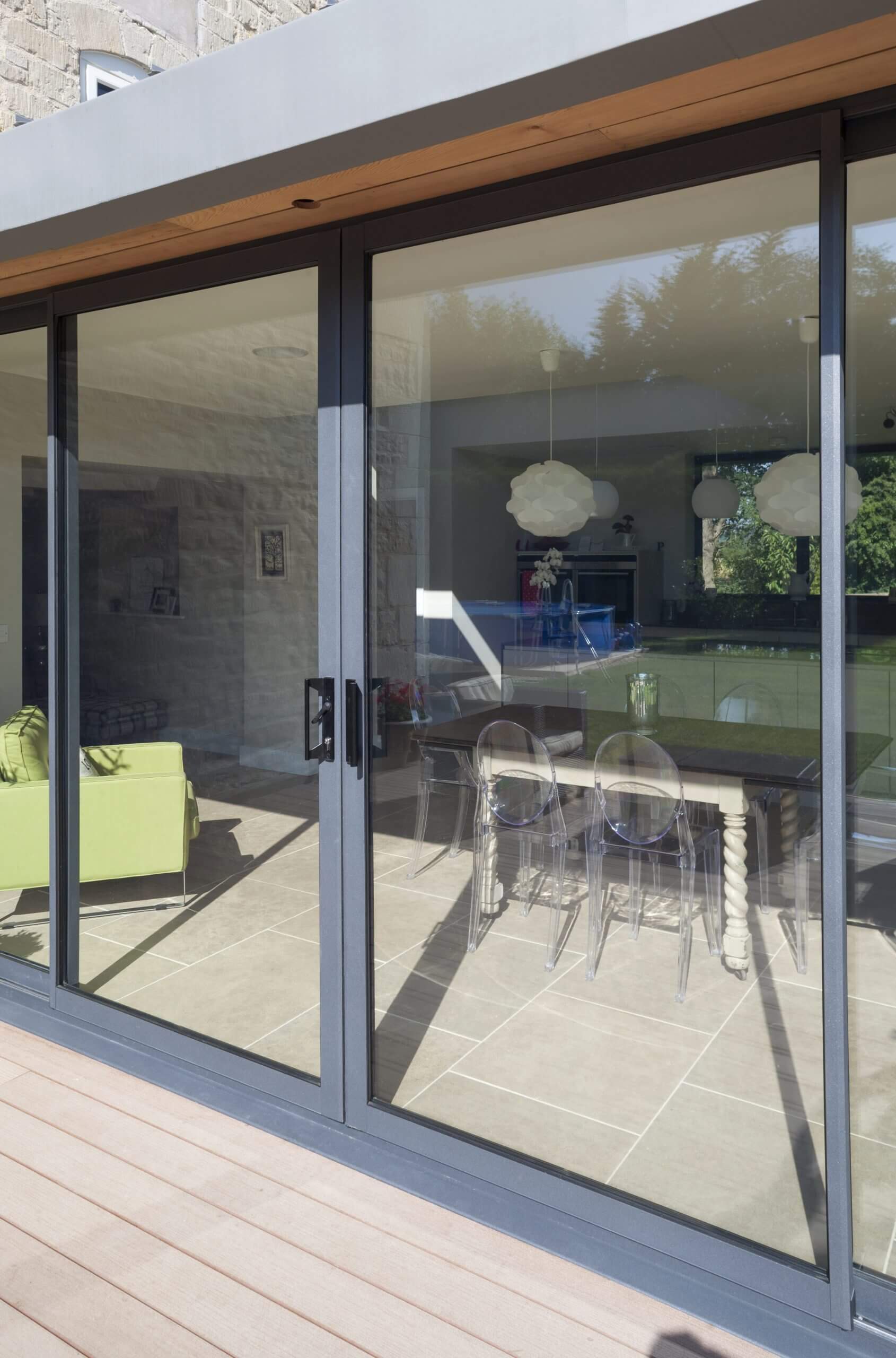 Another popular choice when it comes to back doors, sliding patio doors are ideal for homes that require a bit of extra space.
They operate in a way that allows homeowners to make the most of the space that they have available, while also presenting a seamless transition between the indoors and outdoors.
The sideways operation of the sliding doors is a useful feature for saving space, with other hinged alternatives needing more area with which to work.
French doors for traditional East London properties
A truly traditional back door choice, French doors are steeped in history and classic aesthetics. While they are ideal for traditional properties, modern designs allow them to fit flawlessly into more contemporary homes.
Ultimately, French doors provide an undoubtedly successful way of bringing in the views from the outside. The twin doors opening outwards helps to fully embrace the outside and can even make a room feel more spacious.
Slide and pivot doors for contemporary city locations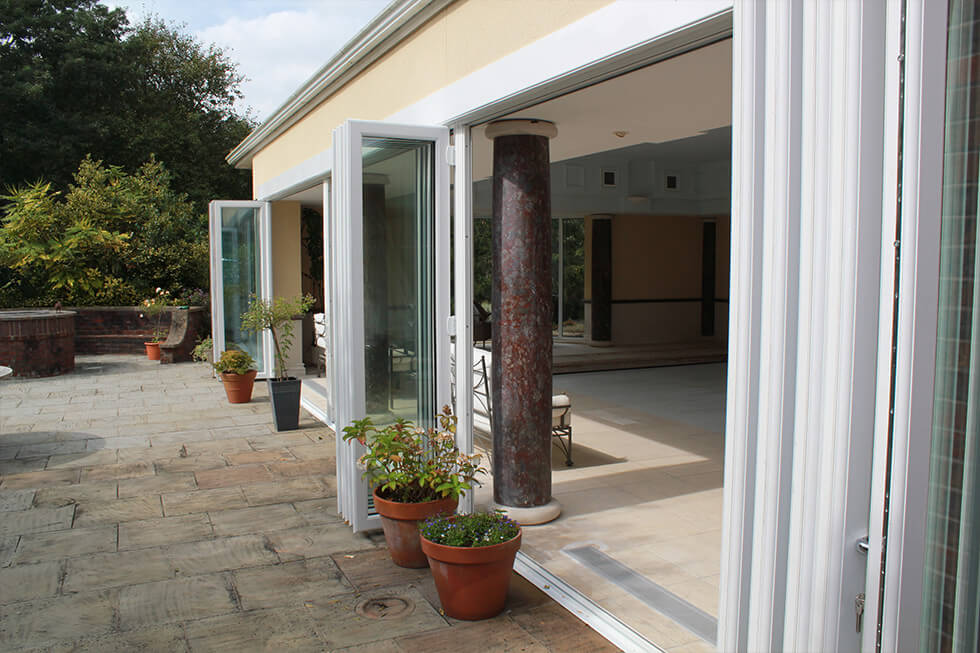 For modern properties in East London, slide and pivot doors offer a fresh solution for those looking for something luxurious yet effective.
While similar to bifold doors in a broad sense, the difference comes in the flexibility of design in the slide and pivot doors.
There is a lot of room for customisation and can offer more general functionality.
Wide range of back door options for homes in East London
At Aim Windows, we are able to offer a broad selection of back door styles for homeowners throughout East London. Our range of uPVC and aluminium doors present a lot of viable choices for those in East London properties, as well as our wide selection of windows. Contact us today or call on 0207 537 0852.